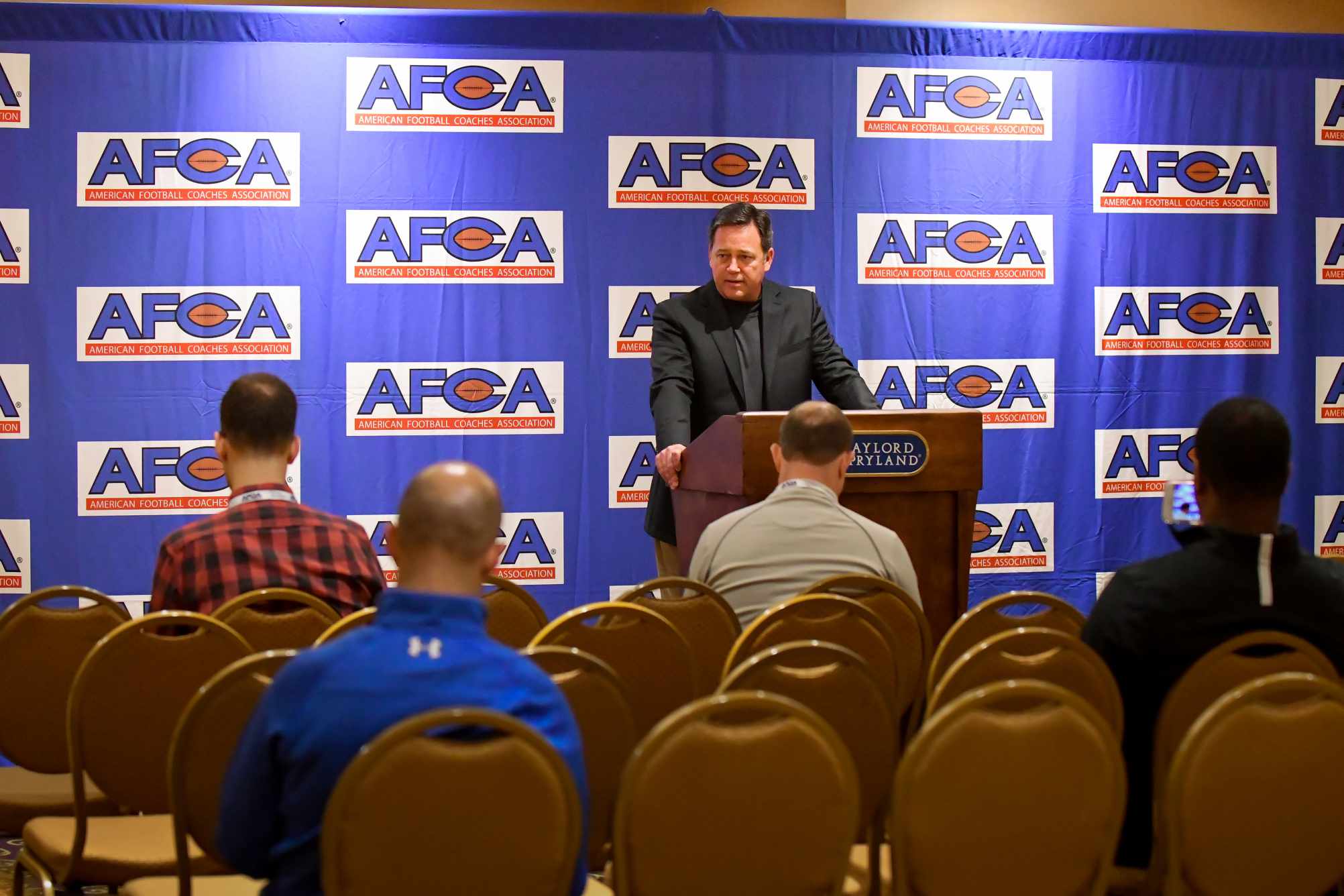 AFCA Statement on Injury Reporting
At our Convention in January of this year, we discussed the problems associated with injury reporting and whether there needed to be a national guideline.  Yesterday, the NCAA Board of Governors made their decision to not change the status quo.
There are unique exposures that have now been created by last year's Supreme Court ruling allowing for states to legalize sports gambling.  As a result, seventeen states have some form of legalized sports wagering with many more in discussions.  We also recognize that federal and state legislations such as FERPA and HIPAA limit certain disclosures and there is exposure in divulging medical information under these laws.
We have had many conversations over the course of the spring and summer with our AFCA membership, legal attorneys, the NCAA and NCAA committees that could have influence.  We recognize that states, conferences and schools have varying requirements to releasing the upcoming game depth charts and we are not suggesting that this is not appropriate.
With the NCAA Board of Governors taking no action and with the current and rising exposure to our coaches, we would suggest the following course of action and guideline statement:
We suggest that you have conversations with your administration as to their requirements as a precautionary measure.
We are not qualified to discuss the medical status of our student-athletes and therefore, will not disclose or discuss these types of issues at any time.
For more information about the AFCA, visit www.AFCA.com. For more interesting articles, check out AFCAInsider.com and subscribe to our weekly email.
If you are interested in more in-depth articles and videos, please become an AFCA member. You can find out more information about membership and specific member benefits on the AFCA Membership Overview page. If you are ready to join, please fill out the AFCA Membership Request Form.
« «
Previous Post
|
Next Post
» »