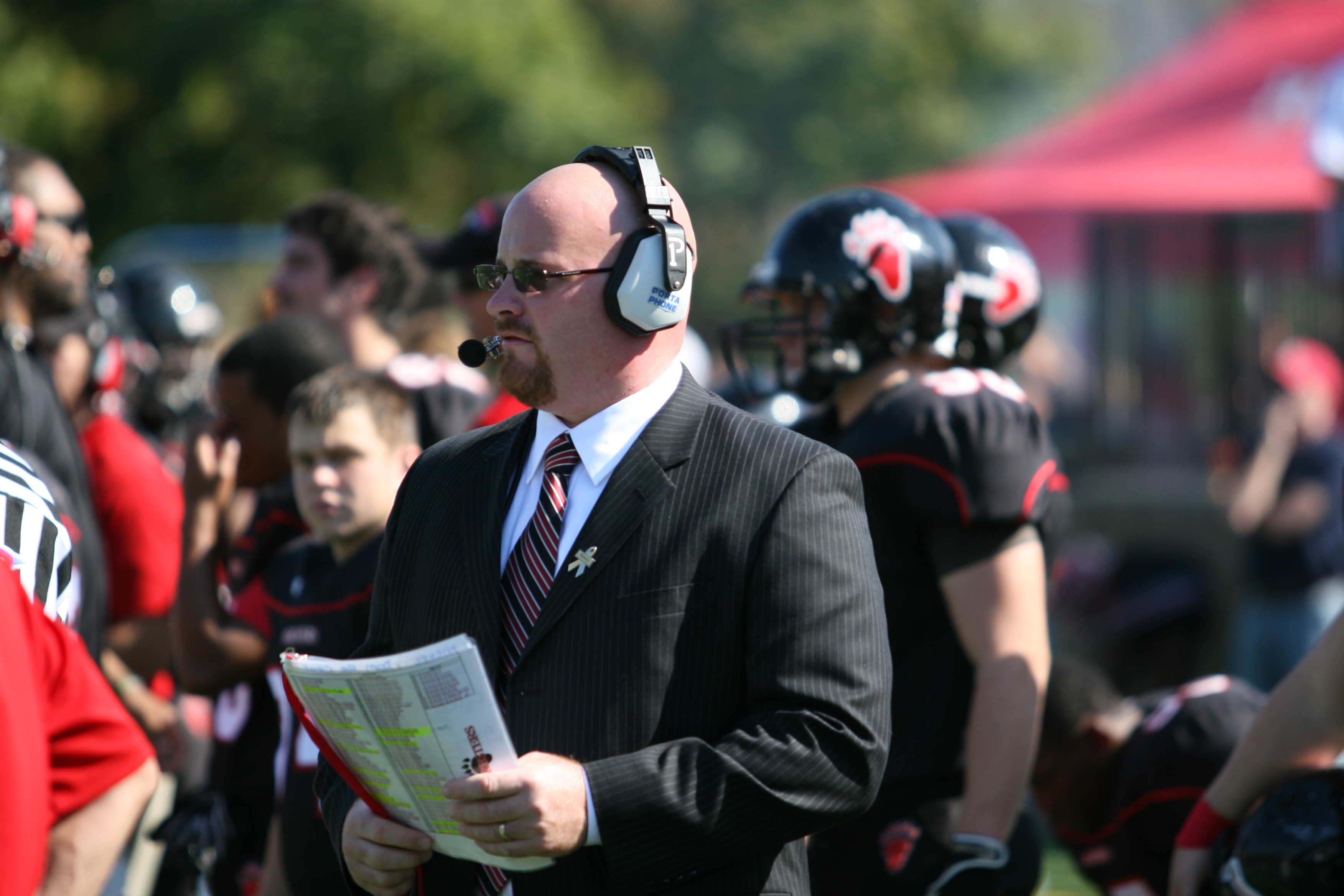 Lake Forest's Catanzaro, Morningside's Ryan, & Montana's Hauck Named To AFCA Board Of Trustees
Lake Forest College head coach Jim Catanzaro, Morningside College head coach Steve Ryan and University of Montana head coach Bobby Hauck have been elected to the Board of Trustees of the American Football Coaches Association (AFCA). Those coaches were elected by members attending the 2019 AFCA Convention in San Antonio, Texas. Catanzaro will be a Division III representative, Ryan will be the NAIA representative and Hauck will be an FCS representative.
RELATED ARTICLE: Ohio University Head Coach Frank Solich Named 2019 AFCA President
Catanzaro, Ryan and Hauck will join a group of distinguished head coaches who guide the organization. The Board formulates policy and provides direction for the AFCA, which was founded in 1922 by Amos Alonzo Stagg, John Heisman and others. The AFCA has more than 11,000 members from all levels of the profession.
Returning members of the AFCA Board of Trustees include incoming president Frank Solich of Ohio University, first vice-president Gary Patterson of TCU, second vice-president Pat Fitzgerald of Northwestern University and third vice-president Craig Bohl of the University of Wyoming.
Also serving on the Board in 2019 are: Bronco Mendenhall, University of Virginia; Todd Knight, Ouachita Baptist University; David Cutcliffe, Duke University; Jeff McMartin, Central College (Iowa); Blake Anderson, Arkansas State University; Dan Mullen, University of Florida; Danny Rocco, University of Delaware; Ken Niamatalolo, U.S. Naval Academy; Paul Winters, Wayne State University (Mich.); David Shaw, Stanford University; Seth Littrell, University of North Texas; Danny Pearman, Clemson University, ex officio member and chairman of the Assistant Coaches Committee; Van Malone, Kansas State University, ex officio member and chairman of the Minority Issues Committee; Michael Christensen, Lakewood (Calif.) High School, ex officio member and chairman of the High School Committee; and Mark McElroy, Saddleback College, ex officio member and Junior College representative. AFCA Executive Director Todd Berry serves as secretary-treasurer of the organization.
Catanzaro led Lake Forest to a 6-4 overall record in 2018, but finished second in the Midwest Conference (MWC) South Division with a 4-1 mark. After 10 seasons as head coach, Catanzaro has an overall record of 59-51. His 59 victories are good enough for third on the school's all-time wins list. Catanzaro has guided the Foresters to four eight-win seasons in the past seven years. He was named MWC Coach of the Year in 2012 after Lake Forest earned a share of the fifth conference title in team history. Catanzaro came to Lake Forest from Wingate University, where he was the defensive line coach for three seasons. Prior to his time at Wingate, Catanzaro was the defensive line coach, recruiting coordinator and head strength coach for three seasons at Glenville State College. He currently serves on the NCAA Division III Football Committee and the Regional Advisory Committee.
Ryan led Morningside to their greatest season in school history in 2018. Morningside went 15-0, won the Great Plains Athletic Conference (GPAC) for the eighth consecutive season and claimed the program's first-ever NAIA National Championship. He has an overall record of 170-40 in 17 seasons at Morningside, making him the winningest head coach in program history. Ryan has led the Mustangs to 15 consecutive post-season appearances in the NAIA National Championship Series, where the team has advanced to at least the semifinals six times in the last seven years and nine GPAC championships. Ryan is a seven-time GPAC Coach of the Year and an eight-time AFCA Regional Coach of the Year. Before coming to Morningside in 2001 to restart the program, Ryan was an assistant coach at Ottawa (Kan.) University and helped lead the Braves to a pair of NAIA Championship Series appearances.
Hauck returned to his alma mater in 2018 for a second stint as head coach at Montana. In a rebuilding year, he guided the Griz to a 6-5 mark. Prior to coming back to Montana, Hauck was the associate head coach and special teams coordinator at San Diego State University for three seasons. From 2010-2014, Hauck served as head coach and special teams coordinator at UNLV. He led the Rebels to the Heart of Dallas Bowl in 2013, their only winning season since 2000. In his first stint as head coach at Montana from 2003 to 2009, Hauck posted an 80-17 record, helped the Griz win at least a share of the Big Sky Conference title in each of his seven seasons and guided the team to three national championship appearances. He began his coaching career with the Grizzlies in 1988 after earning a bachelor's degree in business and physical education at Montana in 1987. Hauck also served as an assistant coach at UCLA (1990-92), Northern Arizona (1993-94), Colorado (1995-98) and Washington (1999-2002).
For more information about the AFCA, visit www.AFCA.com. For more interesting articles, check out AFCAInsider.com and subscribe to our weekly email.
If you are interested in more in-depth articles and videos, please become an AFCA member. You can find out more information about membership and specific member benefits on the AFCA Membership Overview page. If you are ready to join, please fill out the AFCA Membership Request Form.
« «
Previous Post
|
Next Post
» »