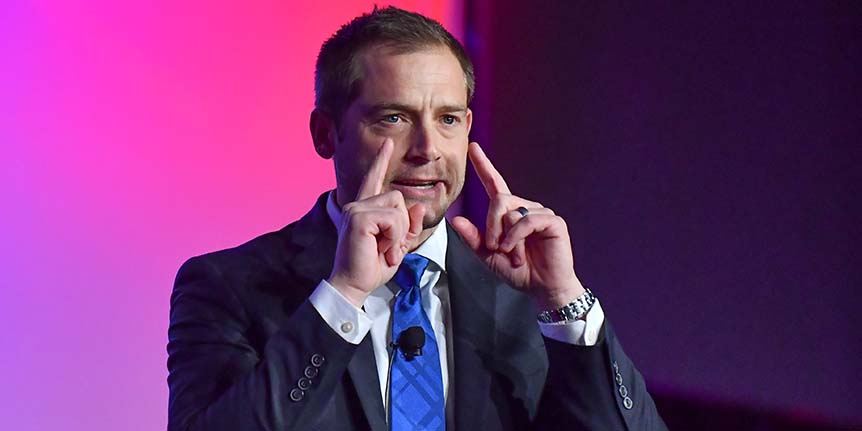 AFCA 2019 Convention: GA Forum [PREVIEW]
Graduate Assistant Forum
Monday, January 7 | 9:00-11:00am
Speakers: PJ Fleck, University of Minnesota; Mike Norvell, University of Memphis; Kenny Dillingham, Auburn University; Maurice Linguist, Texas A&M University; Fred Farrier, South Carolina State University
The American Football Coaches Association is excited to announce PJ Fleck, Mike Norvell, Kenny Dillingham, Maurice Linguist, and Fred Farrier as featured speakers at the 2019 AFCA Convention in San Antonio, Texas!
In this breakout session, a panel of coaches join together to discuss their experiences in GA positions. In addition, head coaches share what they are looking for when hiring assistants. Various aspects of professional development will be touched on in this breakout session, such as networking, job selection, interviewing, recruiting, player management, and family life.
Associate head coach and wide receivers coach at South Carolina State University, Fred Farrier will moderate this breakout session. Prior to South Carolina State, Farrier coached at Morgan State University, Rensselaer Polytechnic Institute (RPI), Kentucky State University, Shaw University, Tennessee Tech, and Michigan State University.
Joining Farrier is Minnesota's head coach, PJ Fleck. Fleck's career began as a graduate assistant for Ohio State in 2006, where he worked with the tight ends and the special teams. From there, he was hired at Northern Illinois, his alma mater, coaching the wide receivers and serving as the recruiting coordinator. Fleck went on to coach the receivers at Rutgers before moving to the NFL and coaching the wideouts for the Tampa Bay Buccaneers in 2012. In 2013, he accepted the head coaching position at Western Michigan. Fleck was named head coach of the Minnesota Golden Gophers prior to the 2017 season.
Mike Norvell also adds his perspective to this breakout session. Norvell was named the head coach of the University of Memphis football team in 2016. Prior to Memphis, Norvell has coached at Arizona State, Central Arkansas, Tulsa, and Pittsburg. Norvell played wide receiver at Central Arkansas from 2001 to 2005 and is the school's all-time receptions leader with 213 pass receptions for 2,611 yards.
Kenny Dillingham was recently named the offensive coordinator for Auburn University. He just completed his third season on the University of Memphis coaching staff working as the offensive coordinator and quarterbacks coach. Prior to joining Memphis, Dillingham served on the Arizona State staff as an offensive assistant. He was selected as a member of the AFCA's inaugural 35 Under 35 Coaches Leadership Institute in 2018.
Maurice Linguist, Texas A&M University's cornerbacks coach, rounds out the panel. Linguist recently completed his first season with Texas A&M. Linguist's career also includes coaching stops at the University of Minnesota, Mississippi State, Iowa State, Buffalo, and James Madison.
For more information about the AFCA, visit www.AFCA.com. For more interesting articles, check out AFCAInsider.com and subscribe to our weekly email.
If you are interested in more in-depth articles and videos, please become an AFCA member. You can find out more information about membership and specific member benefits on the AFCA Membership Overview page. If you are ready to join, please fill out the AFCA Membership Request Form.
« «
Previous Post
|
Next Post
» »