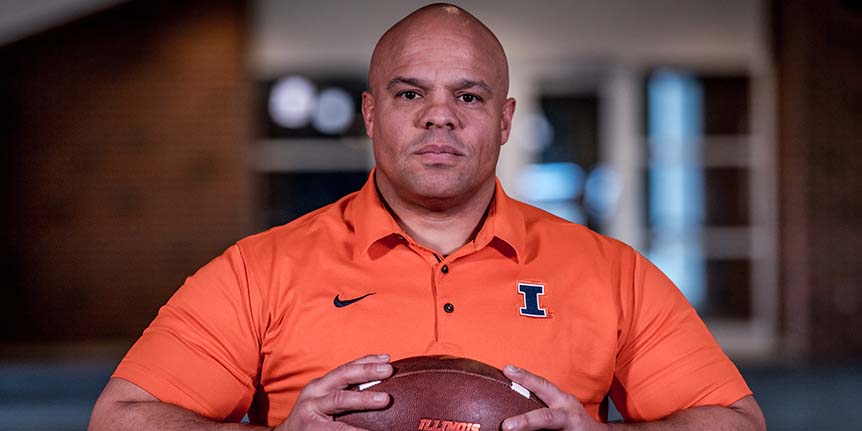 AFCA 2019 Convention: Navy SEAL Secrets Of Finding Leadership Breakout Session [PREVIEW]
Breakout Session – Navy SEAL Secrets of Finding Leadership
Tuesday, January 8 – 2:00-2:50pm
Speaker: Jake Zweig, University of Illinois
The American Football Coaches Association is excited to announce Jake Zweig as a featured speaker at the 2019 AFCA Convention in San Antonio, Texas!
In the Breakout Session, Navy SEAL Secrets of Finding Leadership, Jake Zweig, University of Illinois Special Teams Analyst discusses a supercharged methodology to see game-changing leaders in your organization. Zweig highlights the Dynamic Leadership Discovery. A methodology for finding leaders in a group of people; it uses active problem solving to bring positive and negative leadership traits to the surface. He will be "Teaching you how to fish" using video and interactive discussion to illuminate what great leaders look like in action. These skills include identifying positive and negative leadership cues, body language, and communication traits to draw a picture of an individual's leadership potential. You will grade a problem and have a breakout discussion following. A good leader can make a huge difference and the right leader can make all the difference. In the word of Athletic Director Donnita Rogers, "You will be scared for life and grade everyone you meet on leadership potential after this breakout session."
For more information about the AFCA, visit www.AFCA.com. For more interesting articles, check out AFCAInsider.com and subscribe to our weekly email.
If you are interested in more in-depth articles and videos, please become an AFCA member. You can find out more information about membership and specific member benefits on the AFCA Membership Overview page. If you are ready to join, please fill out the AFCA Membership Request Form.
« «
Previous Post
|
Next Post
» »