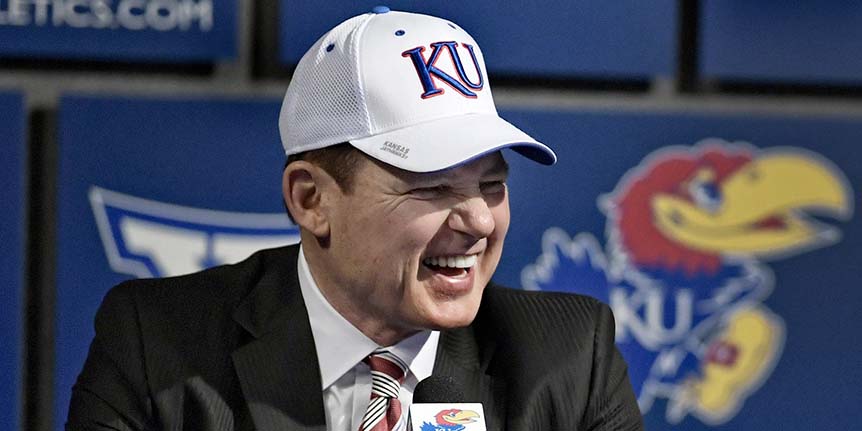 AFCA 2019 Convention: Victory Speaker, Les Miles [PREVIEW]
General Session – Victory Speaker
Tuesday, January 8 | 4:00-5:00pm
Speaker: Les Miles, University of Kansas
The American Football Coaches Association is excited to announce Les Miles as a featured speaker at the 2019 AFCA Convention in San Antonio, Texas! This Victory Formation session will consist of a Q&A format where coaches in the audience have the opportunity to submit questions to the moderator, AFCA Executive Director Todd Berry, who will then pick from the selection and ask Coach Miles.
Les Miles recently accepted the head coaching position at the University of Kansas. Prior to Kansas, Miles' head coaching career began with the Oklahoma State Cowboys where he coached from 2001 to 2004. Following that, he coached at Louisiana State University (LSU) from 2005 to 2016. Miles led the 2007 LSU Tigers Football Team to a win in the BCS National Championship Game. Prior to being a head coach, Miles was an assistant coach at Oklahoma State, the University of Michigan, the University of Colorado at Boulder, and with the Dallas Cowboys of the National Football League.
For more information about the AFCA, visit www.AFCA.com. For more interesting articles, check out AFCAInsider.com and subscribe to our weekly email.
If you are interested in more in-depth articles and videos, please become an AFCA member. You can find out more information about membership and specific member benefits on the AFCA Membership Overview page. If you are ready to join, please fill out the AFCA Membership Request Form.
« «
Previous Post
|
Next Post
» »