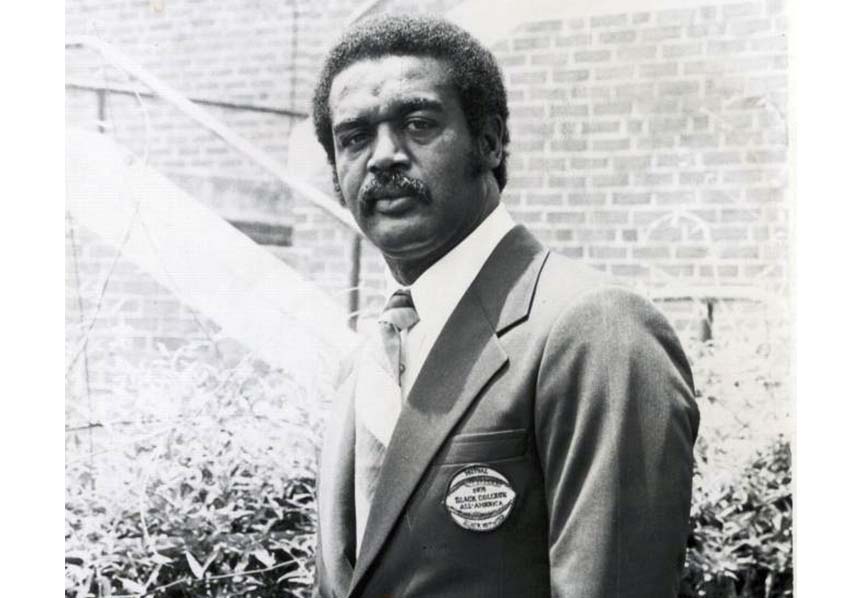 Former Winston-Salem State And North Carolina A&T Head Coach Bill Hayes Selected As The 2019 AFCA Trailblazer Award Recipient
Bill Hayes, former head coach at Winston-Salem State and North Carolina A&T, has been named the American Football Coaches Association's recipient of the 2019 Trailblazer Award. The award will be presented to Hayes during the AFCA Honors Luncheon on Monday, January 13, at the 2020 AFCA Convention in Nashville, Tennessee.
RELATED ARTICLE: Jerry Brown To Receive AFCA's 2019 Outstanding Achievement Award
The AFCA Trailblazer Award was created to honor early leaders in the football coaching profession who coached at historically black colleges and universities. Past Trailblazer Award winners include Charles Williams, Hampton (2004); Cleve Abbott, Tuskegee (2005); Arnett Mumford, Southern (2006); Billy Nicks, Prairie View A&M (2007); Alonzo "Jake" Gaither, Florida A&M (2008); Fred "Pops" Long, Wiley (2009); Harry R. "Big Jeff" Jefferson, Bluefield State (2010); Edward P. Hurt, Morgan State (2011); Vernon "Skip" McCain, Maryland-Eastern Shore (2012); Marino Casem, Alcorn State (2013); Gideon Smith, Hampton (2014); Eddie Robinson, Grambling State (2015); Oree Banks, South Carolina State and West Virginia State (2016); John Merritt, Jackson State and Tennessee State (2017) and Earl Banks, Morgan State (2018).
The all-time wins leader at North Carolina A&T and second at Winston-Salem State, Hayes played both sides of the ball at North Carolina Central from 1961-1964. His collegiate coaching career began 1973 as running backs coach for Wake Forest, making Hayes the first African-American coach in the Atlantic Coast Conference. He remained of the Demon Deacons staff until 1975, when he left for Winston-Salem State.
RELATED ARTICLE: Longtime College Head Coach Dick Tomey To Receive 2020 Amos Alonzo Stagg Award
As head coach for Winston-Salem State, Hayes led the Rams to three Central Intercollegiate Athletic Association (CIAA) championships (1977,1978, 1987) and five CIAA divisional crowns. His 1977 and 1978 conference champion teams both went 11-1, with his 1978 squad earning a trip to the NCAA Division II playoffs, losing in the semifinals. Hayes' final team in 1987 also made the playoffs, earning a trip to the quarterfinals. In his 12 seasons as head coach, Winston-Salem State went undefeated in conference play six times. In 1988, Hayes left Winston-Salem State and took over as the head coach for North Carolina A&T.
Hayes spent 15 years (1988-2002) at the helm of North Carolina A&T, where he led the Aggies to a 106-64 record. Hayes led the Aggies to two NCAA Division I-AA playoff appearances, three Mid-Eastern Athletic Conference (MEAC) titles and two Sheridan Broadcasting Network Black College National Championships. His 1999 squad went 11-2 and made a trip to the quarterfinals of the NCAA I-AA playoffs.
He stepped away from coaching after the 2002 season with an overall record of 195-104-2 and began a 12-year career in athletic administration. Hayes assumed the role of athletic director at his alma mater, North Carolina Central in 2003. In 2007, he was named athletic director at Florida A&M. After three years with the Rattlers, Hayes returned to Winston-Salem State as athletic director in 2010. While overseeing the athletic program at WSSU, Hayes had a tremendous amount of success. The Rams made 14 CIAA title appearances and fell to Valdosta State in the 2012 Division II national championship game.
Hayes has collected plenty of hardware to complement his success throughout the years. He is currently a member of nine different hall of fames: North Carolina Sports Hall of the Hillside High School Sports Hall of Fame, HBCU Football Hall of Fame, NCCU's Alex Rivera Athletic Hall of Fame, the MEAC Hall of Fame, the "Big House" Gaines Athletic Hall of Fame at WSSU, North Carolina A&T State University Sports Hall of Fame, the CIAA Hall of Fame and the Guilford County Sports Hall of Fame.
The AFCA was founded in 1922 and currently has more than 11,000 members around the world ranging from the high school level to the professional ranks. According to its constitution, the AFCA was formed, in part, to "maintain the highest possible standards in football and in the coaching profession" and to "provide a forum for the discussion and study of all matters pertaining to football."
For more information about the AFCA, visit www.AFCA.com. For more interesting articles, check out AFCAInsider.com and subscribe to our weekly email.
If you are interested in more in-depth articles and videos, please become an AFCA member. You can find out more information about membership and specific member benefits on the AFCA Membership Overview page. If you are ready to join, please fill out the AFCA Membership Request Form.
« «
Previous Post
|
Next Post
» »